Crabbing
Summer Fishing and Crabbing on the Avalon Lady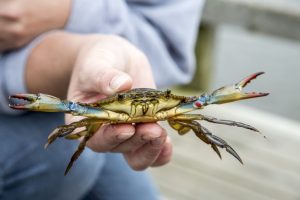 Join Captain Brandon (4th generation) and the crew of the Avalon Lady for a fun family adventure. Head out into the back bay sounds behind Avalon. For a 3 hour crabbing tour. We crab with traps, hand lines and nets. You will have the chance to use 1 or all 3. Great for all ages with NO rocking. Bring your lunch or a snack and climb aboard. You will see the nesting birds and friendly fisherman, maybe even big sharks or large rays swim past.
TUESDAY and THURSDAY AFTERNOONS
1:15 pm to 4:15 pm
ADULTS: $36
CHILD: $30
includes everything for your adventure.
Information 609-967-7455
email avalonladyfishing@gmail.com