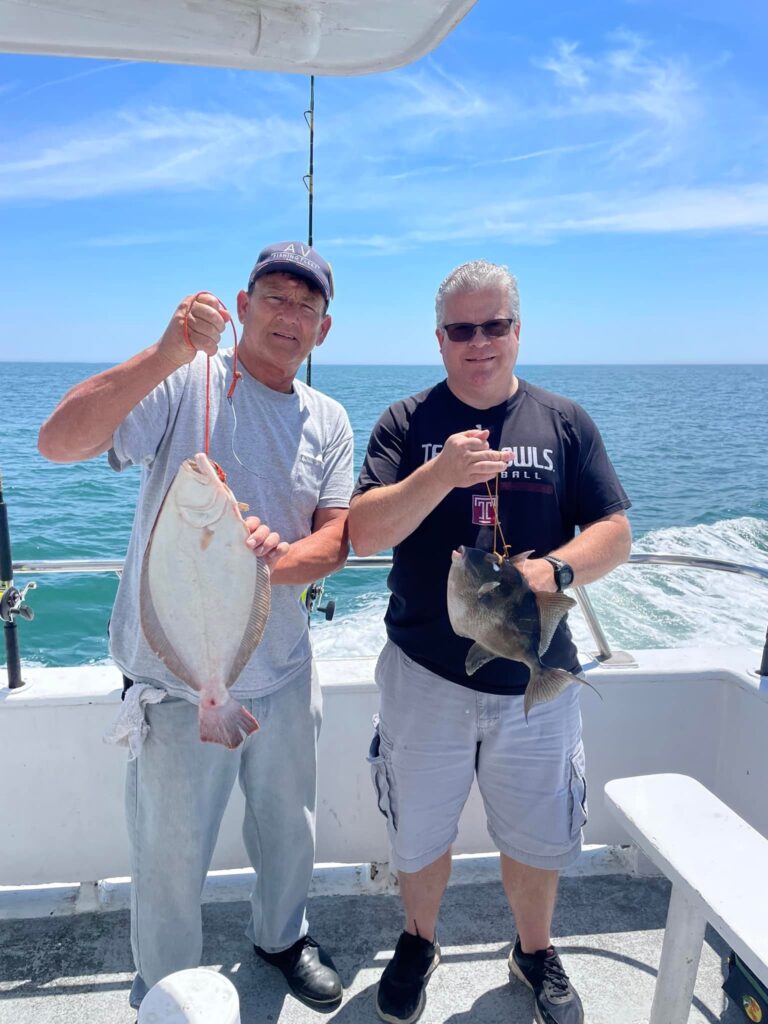 Avalon Private Fishing Charters
The private fishing charter trips range 4-10 hours in length. The target species really depends on the time of year. Fishing rods, tackle, bait are included, and a fishing cleaning service is on board. We can also arrange to have food and beverages. All you have to do is get on board
Months: April - December
Days: Call or EMail for available dates
Miss Avalon Deep Water Trips
We will fish deep water reef areas and wrecks 20 to 35 mils off shore, with water depth ranging 100 to 175 feet. A maximum of 30 passenger for this approximately 10 hour trip. The target species really depends on the time of year, however these are some of the fish that could be caught, sea bass, tautog, ling, cod, pollack, big blues, dolphin, and tuna. A fishing cleaning service is on board.
Months: May, October, November, December
Days: Call or Email Us for current schedule
Please call 609 967 7455 or emails us to check on available dates and times for one of our Miss Avalon private fishing charters.